Luxury Living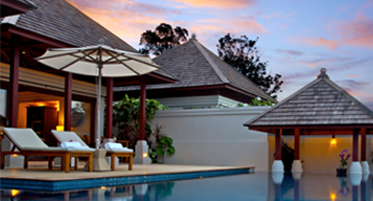 Embrace all the joys of day-to-day life by indulging in Carriage Trade luxury living. Each unique property features sophisticated amenities, from dedicated concierge services to walk-in refrigerators. An unparalleled quality of life awaits with Carriage Trade Luxury Properties.
We asked our Carriage Trade Luxury REALTORS® to consolidate a list of the top 10 most coveted features of Canadian luxury homes:
1. Car Lifts and Indoor Car Washes
Extraordinary automobiles require extraordinary care and accommodation. The installment of a car lift helps optimize precious garage space, while an indoor car wash keeps the avid car collector's investments spotless.
2. Walk-In Refrigerators
Whether for an amateur cook or master chef, a professional kitchen is a home entertainment necessity. For the ultimate luxury cooking experience, walk-in refrigerators can be beautifully complemented by stainless steel double ovens, granite countertops, and copper sinks.
3. Spas, Gyms, and Yoga and Pilates Studios
For the utmost in lavish home fitness and self-care, elaborate gyms are often paired with professional spas. A private steam or massage room wind-down following a strenuous workout is perfect for the affluent wellness enthusiast.
4. Wine Cellars and Tasting Rooms
Luxury homes are built with exquisite taste- especially when it comes to wine. Optimal conditions for storing and aging fine wines can be created by adding paneled tasting rooms, custom-designed wine cabinets, and individual cellars for red and white wines.
5. Concierge Services
Leading an upscale lifestyle is no challenge with a dedicated concierge service. From event-planning to managing domestic affairs and handling chores, a concierge acts as a personal assistant.
6. Media Rooms
With theatre-size screens, surround sound, and rows of lavish leather seats, home media rooms can rival local cinemas (and the popcorn is free!)
7. Wrapping and Sewing Rooms
Tailored gift-wrapping rooms and sewing rooms provide a creative refuge for quiet inspiration in any luxury home.
8. Structured Wiring and Security
Smart wiring enables smart living. The latest technology integrates home theatres, audio systems, communications, and security. Computer controls automate heating, air conditioning, appliances, and lighting, and remote access allows for home system control from wherever, whenever!
9. Home Elevators
A necessity for some, a convenience for all: Home elevators take the definition of luxury to new heights.
10. Heated Driveways, Walkways, and Garages
Heated driveways and walkways eliminate the need to shovel snow and reduce the risk of accidents, while enhancing real estate visibility.
For expert advice on buying or selling a Carriage Trade luxury property, contact your local Royal LePage real estate agent today.